Heating
Foley Mechanical, Inc. offers heating fuels and equipment that suits your needs. We install high-efficiency oil and gas appliances and hybrid heating systems, which start repaying you with lower energy costs as soon as they're turned on. Our reputation is based on your satisfaction, so we only recommend equipment with proven reliability and high efficiency ratings from reputable manufacturers; and we will only send experienced, courteous professionals to complete your installation.
Natural Gas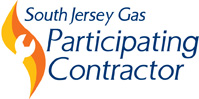 Foley Mechanical sells and installs natural gas equipment. Natural gas is an efficient, economical and reliable energy source. No wonder why so many Americans heat their homes with it! To learn more about natural gas conversion, click Switch to Natural Gas.
Weil-McLain

Makers of some of the world's most innovative hydronic heating systems, Weil-McLain has been a leader in American manufacturing since 1881. Foley Mechanical is proud to install the full line of Weil-McLain home comfort systems, including boilers, indirect fired water heaters, and more. One of the most state-of-the-art pieces of equipment in this line is the WM97+CT Wall Mount Gas Boiler.
A class-leading, high-efficiency, wall-mounted boiler, the WM97+CT uses highly advanced condensing technology to achieve efficiency ratings as high as 95%.
70,000; 110,000 & 155,000 BTU input models at 95% AFUE
Stylish, compact wall mount design for easy installation, service and maintenance
Unique condensing stainless steel fire tube heat exchanger design
Built-in boiler circulator
Built-in primary/secondary piping option
Pre-wired terminal strip for quick and easy electrical connections
Convenient indirect-fired water heater connection
Capable to vent with PVC, PP and SS up to 100'
Multi-color LCD display with text - no codes
CT - Condensing Technology - 5 to 1 turndown ratio
Aqua Logic indirect fired water heater compatible
To learn more about the Weil-McLain WM97+CT Gas Boiler, watch the video below and contact Foley Mechanical.
VIDEO
Heat Pumps
Heat pumps move warm air from cooler areas to warmer ones, making the cool areas cooler and the warm areas warmer. Heat pumps work all year round to efficiently keep you comfortable.
To see Foley's full line of Carrier heat pumps, visit our Heating page.
Hybrid Heating Systems

A hybrid heating system allows you to take control of which energy source your heating system uses. During the warmer months, your home will be cooled with a heat pump and during the cooler months, a hybrid heat system has the ability to use electricity in addition to oil or gas. Depending on the situation, your system will switch to the most efficient and cost effective method. With today's fluctuating energy costs, there's no better time to install a hybrid heating system!
Geothermal Heat
Get environmentally friendly, energy-efficient home heating power from the ground up … literally! Learn about our Geothermal Heat systems here.
Air Conditioning
Air Purifiers

At Foley Mechanical, we can also improve the quality of the air in your home as well as its temperature. With air purification, you and your family will breathe unpolluted, fresh air that will protect your health and also maintain your comfort. Speak with a Foley Mechanical technician to choose the right purification system for you. We confidently recommend Carrier Infinity 97% "Trap and Kill" air purifiers.

To see our complete line of Carrier Cooling Equipment and Air Purifiers, visit our Cooling page.
Hydronic Radiant Heating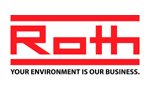 Hydronic radiant heating systems use a boiler to heat up hot water and a pump to circulate the hot water in plastic pipes installed in a concrete slab. The pipes, embedded in the floor, walls or ceilings, carry the heated water, which conducts warmth to the surface where it radiates energy to the room.

Hydronic radiant heating systems are noiseless systems that give off heat evenly and are very energy efficient. And, those with allergies will really enjoy their hydronic radiant heating system because they do not stir up dust or dirt.

Ask Foley Mechanical to install a small or large hydronic radiant heating system in your home! You'll feel the difference!