Sales, Installation & Service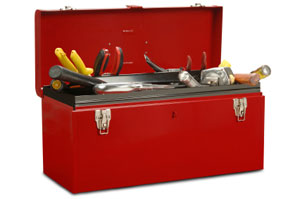 Foley Mechanical can help you choose the right equipment for your home, ensure clean, professional installation, and provide service to maintain the unit for years to come. For home heating, cooling and everything in-between, call Foley first!
Service Forms
We make heating, cooling and other home improvement services as convenient as possible. To request a service, just give us a call or click on any of the forms in this section. To find out more about what Foley Mechanical can do for you and your home, keep reading below.
Easy Energy Audit Request
Want to start saving on your home energy costs and reduce the amount of energy lost in your home each month? With our Easy Energy Audit Request, you can instantly let us know about needed services with the click of a button. Request a home energy audit

Request Service
We want to give our customers the convenience of scheduling service online. To receive a tune-up or repairs on equipment from Foley Mechanical, please fill out our easy online form. Service Request

Free Estimates
Have a repair that needs to be made? Thinking of installing a new boiler or furnace? Foley Mechanical can provide you with a FREE estimate on repairs and installations for your comfort equipment. Click below to complete our online form to receive a free estimate. A service representative will contact you. Free Estimate

Credit Applications
Energy Finance Solutions / South Jersey Gas
0% for 7 or 10 years with On Bill Repayment Loan. Click here for more information.

Carrier/Wells Fargo
The Carrier® credit card is issued with approved credit by Wells Fargo Financial National Bank, an Equal Housing Lender.
Carrier/Wells Fargo Application
NEIF Funding:
National Energy Improvement Fund / Atlantic City Electric on line credit application
"Whole-House Approach"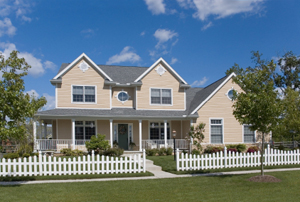 At Foley Mechanical, Inc. we believe that each trade should be mastered, that every project should be exceptional, and that it's the little details that are important when looking at the bigger picture. Our technicians have perfected their workmanship to give you the precision of a long-time artisan and the variety of a jack-of-all-trades. When we provide our home comfort services to you, we are not just repairing an air conditioner system, or performing annual tune-ups; we are observing to make sure all systems are functioning throughout your house. After all, as the saying goes, "one bad apple spoils the bunch." When it comes to your home comfort, if one unit is underperforming or malfunctioning it may affect your whole home. We'll make sure that all systems work together to ensure full potential is met. We don't want your home to be costing you extra charges on your monthly bills due to low efficiency. We'll inspect your entire home to determine how to make it more safe, healthy, comfortable and energy-efficient.
What is a "Whole-House" Performance Assessment?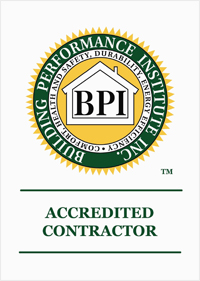 When one of our BPI certified technicians arrive at your home, they will start off by assessing your home as a "total system." Our technician will then complete a thorough inspection of your home by performing a number of computerized tests and reports.
Our tests include...
Health and safety: With a carbon monoxide analyzer, we'll determine if major combustion appliances in your home are operating safely.
Air infiltration rates: With our blower door device, we'll measure the air tightness of your home and identify if and where air leakage is occurring.
Measuring the insulation levels present.
Confirming both your heating system and domestic hot-water system are operating efficiently.
Making sure your home cooling system or central air conditioner is performing efficiently.
Checking the lighting in your house.
Following up on your home's major appliances.
After your Whole-House Assessment, our skilled technician on site will evaluate the results found and work with you to develop proposed improvements for your home. You'll even receive estimates for costs and savings!

To ensure your home systems are operating safely and efficiently, schedule a home assessment!
For more information, and to schedule your Whole-house Assessment, click here to contact us. Don't wait to find out how you can save money and energy; schedule one today.
Did you know?
Seal & Insulate
Did you know that the average home lets as much as 25% of heating and cooling slip between unseen cracks? With Foley Mechanical's air sealing procedure, you can stop these losses and start saving on energy costs and waste. When you schedule an air sealing service, one of our BPI certified technicians will perform tests in your home with the latest computerized equipment. After the home energy audit tests are completed, our technician will discuss with you the ways you can prevent air from escaping your home - that's where our air sealing services come in. Materials such as sealant foams, rigid baffles, caulking, weather stripping and insulation are used to seal these formerly unnoticed cracks.

When we perform air sealing in your home you will notice reduced energy loss and lower utility bills, the risk of damage due to moisture is minimized and drafts in your home will be significantly reduced.

Don't leave your home leaking precious energy and money - schedule your home energy audit test and air sealing services today.
Prompt Emergency Service
When we say we are here for you, we mean it. Your convenience, comfort, and safety are among our top priorities. In the case of an emergency, we will be here to answer your call and send a technician over to you as quickly as possible.
Annual Equipment Tune-Ups
You go to the doctor for a check-up to maintain your health, but your heating system needs attention and care, too! With an annual tune-up, a Foley technician will inspect and service your heating system so you can rest assured that your heating system will perform to its fullest potential and last for years.
Safety Inspection & Heating Efficiency Analysis
In order to keep your heating system running as efficiently, cost-effectively and problem-free as possible, we will perform a safety inspection and heating system analysis ... and then make recommendations at no obligation to you. Not all home comfort companies perform such an analysis - it's one more service we offer to ensure your complete satisfaction.
Plumbing Installation & Service
Foley's plumbing team is highly knowledgeable and ready for any job, big or small. Whether you're installing a new bathroom or you just need a leaky faucet fixed, give us a call, and we'll tackle the job. We install all the latest equipment, and we'll help you with all your plumbing needs.