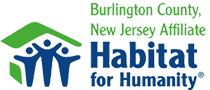 Burlington County, New Jersey Affiliate Habbitat for Humanity®
Contact: Caitlin Watterson,
Public Relations & Procurement Coordinator
caitlinwatterson@habitatbcnj.org
1702 Taylors Lane
Cinnaminson, NJ 08077
www.habitatbcnj.org
856-303-8080

For Immediate Release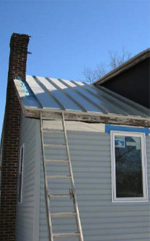 Cinnaminson, NJ– The environmental stance of pledging to "Go Green" is becoming a popular movement for today's ecologically concerned society. The question is no longer "Paper or plastic?" but rather, "How are you making a difference?"

The Burlington County NJ Affiliate of Habitat for Humanity (HFHBCNJ) consciously works to be environmentally responsible when building decent, affordable homes in the community. With the support of area businesses, HFHBCNJ is able to offer modern, efficient and earth-friendly building materials for these homes.

A proud enthusiast of being "Green", Global Home Improvements of Feasterville, PA has supported HFHBCNJ's mission to provide affordable housing for low to moderate income families while utilizing cost effective and reliable materials. Thanks to Global Home Improvements, the Habitat partner family of 133 Old Marlton Pike in Medford, NJ will enjoy the standing seam metal roofing made custom for their new home. "The roof carries a 35 year warranty on the paint alone," says Marketing Specialist Mike Gleeson, "it has been mechanically seamed to prevent leaks of any kind."

In addition to the metal roofing, a geo-thermal heating system has been installed, courtesy of Foley Mechanical Inc. of Medford, NJ. The system is equipped to provide heat and hot water at a fourth of the cost compared to other heating options. The future partner family of this Habitat home will join the 3 million American families who also enjoy the cost effective benefits of the geo-thermal system.

For more information regarding Habitat for Humanity Burlington County NJ Affiliate and how you can support the mission, please visit www.habitatbcnj.org.

Habitat for Humanity is an ecumenical Christian organization whose mission is to eliminate poverty housing and make decent shelter obtainable for all. Habitat promotes homeownership by building and reconstructing houses with volunteers and families eligible for assistance.